Class Creator Demo School
Check out our demo school to ensure Class Creator is the right fit for you.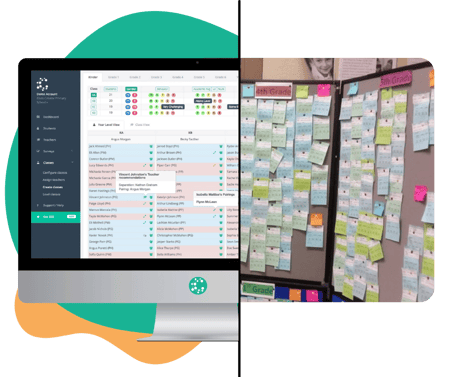 "I used Class Creator last school year for the first time and found it to be amazing! The software is extremely user-friendly and I was able to get support whenever I needed it - either through the videos or through email. I have told my friends about it and this year 5 more schools in my district are using it. It has been the ultimate time saver!"
"This is the best solution that we've experienced and can not say enough about the ease of use for both staff and administration. The countless hours is saved scheduling 475 students is immeasurable. Certainly worth the investment. We'll use it this summer as well to schedule our incoming Kindergarten students (100 +). Best class placement solution out there! Corinne has been outstanding in her support and response to answering any of our questions! Thanks a million."
"Class Creator has made my life so much easier as the elementary assistant Principal. I work with teachers to roll out the survey specifications, they completed the survey, and I click the create classes button! After the classes are made, I sit with the teams to make sure the classes are evenly distributed with academic and behavioral needs. I love it!"
"Class Creator meant all the information was in one place - no cross-checking between different lists and folders. Once the grades were created it was so easy to move students from one class to another and straight away see the implications of this move."

20,000,000+
Student Data Points


3,000,000+
Student Placements